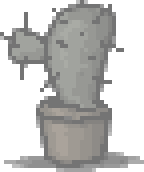 About this site
Software/Hardware used: GFX2, mouse, Wacom pad, Marantz amplifier, toilet paper, noodles, no animals were harmed, not sure about humans.
For your viewing pleasure please use something that can show pictures, tables and supports CSS.
Big thanx goes out to:
Jaakko Manninen - for the space on www.scene.org
Xx of Forsaken - for providing a webspace for a couple of months.
All the nice people who offered me webspace when scene org was down - you know who you are! (I didn't even know there would be so many kind people to provide webspace and domain for free! ;) )
And of course all the #pixel people!!
Greetz to all the scene people out there!
If you have any ideas or suggestions about this site, keep them to yourself ;). Well.. not really. Just mail Sh'ar.
P.S. If you want to have a link to the #pixel homepage you can use this nice button:
Designed and maintained by
Sh'ar
.
1998-2000